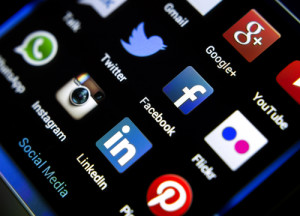 Right now I have started to make the choice, that I am Coaching with Social media.
About three years ago, I was approach with a traumatic experience on the social media. At the time I have made the choice not to use the social media. Well, let me tell you this if you are in business and/or online internet business you may want to make the choice to start to use social media. I am now back using social media. I am using social media with coaching sharing ideas, networking with new people and socializing. The great thing is that you can us the social media to coach in small business and life coaching.
As a coach, I have learned and continuing to push myself forward with social media techniques. How to start to Coaching with Social Media. How to use different tools to coach with social media?  Some may say that sounds very strange. Some may say " Yes, it is a possibility to coach with social media". Social Media is a booming way for the day to day interactions.
Start Coaching with Social Media
Social media has been a great influence to everyone in the past decades, may it be in studying, doing businesses, holding church activities and services, and a lot more. And today, it has been also used in coaching people – tutoring, teaching, and training people to make them better in the field that they are into, enhancing their skills and knowledge in order to be always at the top and the best of what they do starting to become the expert.
Using Social media with coaching uses the advances that the internet brings nowadays, and of course, through the use of the existing social networking sites such as Facebook, Twitter, LinkedIn, Pinterest, Google Plus +, and a lot more. These social media networking sites, aside from connecting people from different places with different time zones so easily and making businesses possible without the need of meeting personally, has also been a great aid in enhancing one's skills and knowledge on certain matters through mentoring, sharing of ideas, and information.
Coaching with social media may be less-considered by some because of their lack of understanding about it. But then, through it, one can have a supportive companion in doing his/her plans, boosting self-esteem in order to achieve goals, and inspire to do more and become the best. It is more of having someone that would guide and help bring out the best in you, than what others believed it to be just having an instructor. Below are some tips in coaching with social media that would help you further understand what it is and how important it is.
Tip 1-  Have your own website.
Someone who decides to engage in coaching with social media should also consider making his/her own website. Establishing your own website enables you to expand your reach more than just having a profile in the social networking sites. It also enables potential customers to easily search you in the internet world just by searching through a specific product or services.
Tip 2- Never use your personal profile.
When coaching with social media, it is best not to use your personal profile. Keep your personal profile intact and private. Instead, make a Fanpage, especially when you are using Facebook wherein more people can interact with you as compared with using personal profile. Also, having a Fanpage when coaching with social media enables you to easily set rules and policies you want to implement with your learners.
Tip 3- Be responsive.
As much as not answering a phone call gives a bad image to your customers, not responding to queries in your social networking account gives a bad impression not just to your customers, but also to your page's visitors. In coaching with social media, one must ensure to be responsive to any queries as soon as possible, and not let your customers wait for an hour or longer for your answer/replies. Being responsive to queries immediately do not just draw a good relationship with your customers, but also establishes an impression to everyone who gets to see your page that you are responsible enough to handle queries with a prompt reply. Also, do not neglect to answer criticisms, complaints, along with the requests and praises, but make sure to answer them all with respect and humility.

Tip 4- Make it a habit to communicate with your customers not just in their e-mails but also in their other social networking sites.
Most of the people today do not always check their e-mails, because of the availability of other social networking sites such as Facebook and Twitter. If you want your coaching with social media to really work, aside from sending e-mails to your customers, do not forget to also send it to their Facebook accounts or give them a call or text reminding them to check their e-mails.
Tip 5- Experiment with other social networking sites.
In coaching with social media, it is not just enough to have an established website, or a Fanpage and stick to the "question-and-answer" routines. Make use of blogging, making and posting videos in YouTube perhaps, and writing articles related to what you are offering. This will help create a brand for you as well as avoid a "boring" impression of your services/products.