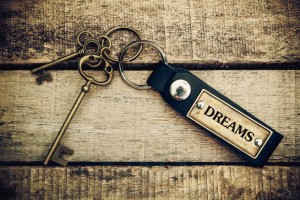 You are what you do.
Who does not want what he/she does to fit him/her  like custom-tailored clothing? The secret to real happiness and success is finding purpose and meaning in your work or in what you do. The key factor to finding meaning in what you do is honesty to yourself about your goals and what you want.
Here is a simple process to career success:
1. Identify where you are. This means knowing your current standing, how you got there and what else is missing in your career. Make sure that you are in the correct field, correct industry and correct position in the first place. This is important as it is the seed to your professional life.
2. Establish your core values. These values will build your brand. When people will talk about you, they will same the same thing based on your core values and the things that you are good at. This is especially crucial in building trust and work/business relationships.
3. Finalize what you really want. After identifying your current status and establishing your core values, decide what you really want to do and go for it. If what you are currently doing is not your real thing, then decide to make that big shift and start pursuing your passion. This step takes you closer to your goals.
4. Enjoy. As you start your career or work towards career growth, seize it. A lot of opportunities awaits you. Open yourself to success, network with people that do the same thing that you do, do what it takes to grow and just enjoy it.
5. Live your noble purpose. This action is a must. Living your noble purpose means actualizing your establish core values – acting, speaking and working in accordance to your brand. This will eventually help you bring meaning and purpose to your career.
6. Set an "end game." This is about end result and final outcome. What do you want out of doing what you do? What do you want to get? What do you want people to think about your work? What influence do you want to set out to people? What do you want to achieve after you have done what ought to do?
7. Continuously search for resources. You need as much aid and help that you can get to get to where you want to be. Get professional coaching, connect with the right people and learn new things as you go. Prepare and build yourself to be the best that you can be. You can never get as much faith in what you as from yourself.