About me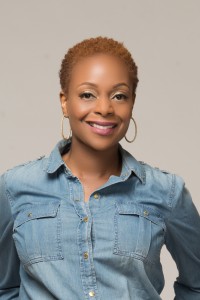 I am an eCommerce and lead generation, marketing specialist. I co-founded The Virtual Global Consultant (VGC) Group in 2016, which designs and develops eCommerce systems that help generate revenue online for companies; and customizes digital platforms and software that make shipping and collecting payments easier for businesses in emerging markets. She is responsible for helping to generate millions of dollars a year in at-will donations and business sales for her clients, with a special focus on faith-based organizations and African-based companies. 
With more than 15 years of professional experience in technology, I have a passion for creating, building, and maintaining online platforms for churches, entrepreneurs, and small businesses.  My specialty is in expanding brand visibility and driving engagement to increase at-will donations and sales online for clients. I am the co-author of the book "Cyber Church Today: Online Marketing Tools for the 21st Century", I hold a Master of Science degree in Internet Technology, as well as various certificates in Internet Marketing, Web Development, and Computer Programming. She also completed the ExporTech program of the National Institute of Standards and Technology and the U.S. Department of Commerce. I am a certified ELI " Energy Leadership Index"  practitioner Coach. I am a certified Life and Business coach.  I am a NLP ( Nero Linguistic Practitioner) certified.
Through my company, I have launched the Digital Futures Fellowship Program, which connected market research students to African businesses to help them compete in the global market. The pilot program impacted several Ghanaian businesses and over 30 participating students in using eCommerce and digital strategies.  
Under my leadership, The VGC Group has developed mobile applications and digital software for renowned industry leaders and organizations.  My specialization is in implementing digital technologies and eCommerce systems to help drive economic development across the labor force in underserved communities. I am responsible for the creation and launch of Aftown Mall, an eCommerce ecosystem that promotes select small to medium-sized African-based flagship products in Africa that have been rebranded and remarketed to sell in a high-end global marketplace. 
I am a licensed minister under Dr. Archbishop E. Bernard Jordan since 2019 and am a member of Zoe Ministries Church in New York. I also serve on the board of Pan African Women of Faith. Currently representing New York City, Black Churches for Digitial Equity. I am also working on her DMin at Virginia Union University "How the Black Church Can Go Beyond the Digital Divide".
I've been a sought-after speaker; invited to speak at high-level events such as the DHL eCommerce Conference and the US-Africa Business Summit, among others.  
I share four beautiful children (Kennedy, Kenneth II (K.J), Nyah, and Nathan) and her lovely dog (Luke) with my partner Kenneth Cook.
I welcome you to JOURNEY with ME.